New Zealand International Arts Festival countdown to launch - 2006, Tea: A Mirror Of Soul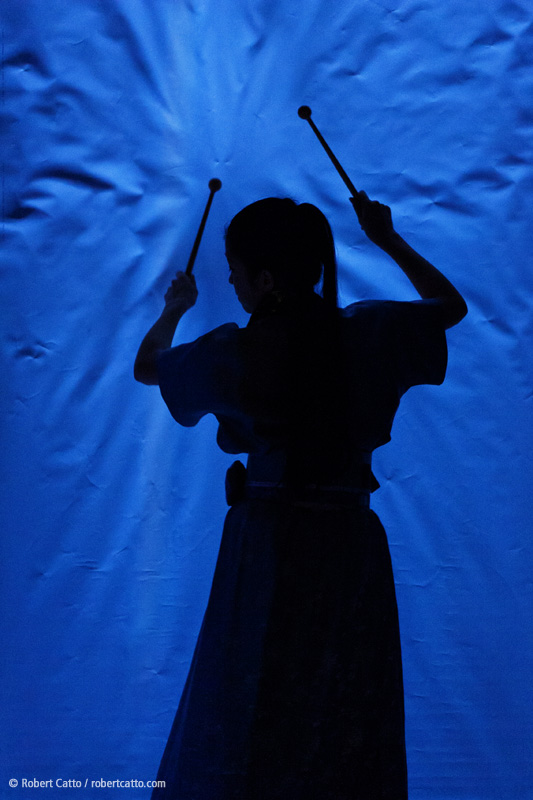 Continuing from yesterday's image - this one's from the 2006 New Zealand International Arts Festival, and is from Tan Dun's opera Tea: A Mirror Of Soul which featured him conducting the NZSO, in the Michael Fowler Centre.
It's an interesting work, which involves a lot of paper - from memory, at one stage the orchestra don't play at all, but turn the pages of their scores back and forth very quickly.  You can imagine the sound of about 95 people doing that at once, I'm sure!
It also featured three huge strips of paper hanging from the roof of the MFC, which were used for percussion by three musicians positioned below them - which made for great silhouettes when the paper was lit.  You can actually see the paper crumpling where it's just been hit, by her left hand...