Only Heaven Knows at the Hayes Theatre, Sydney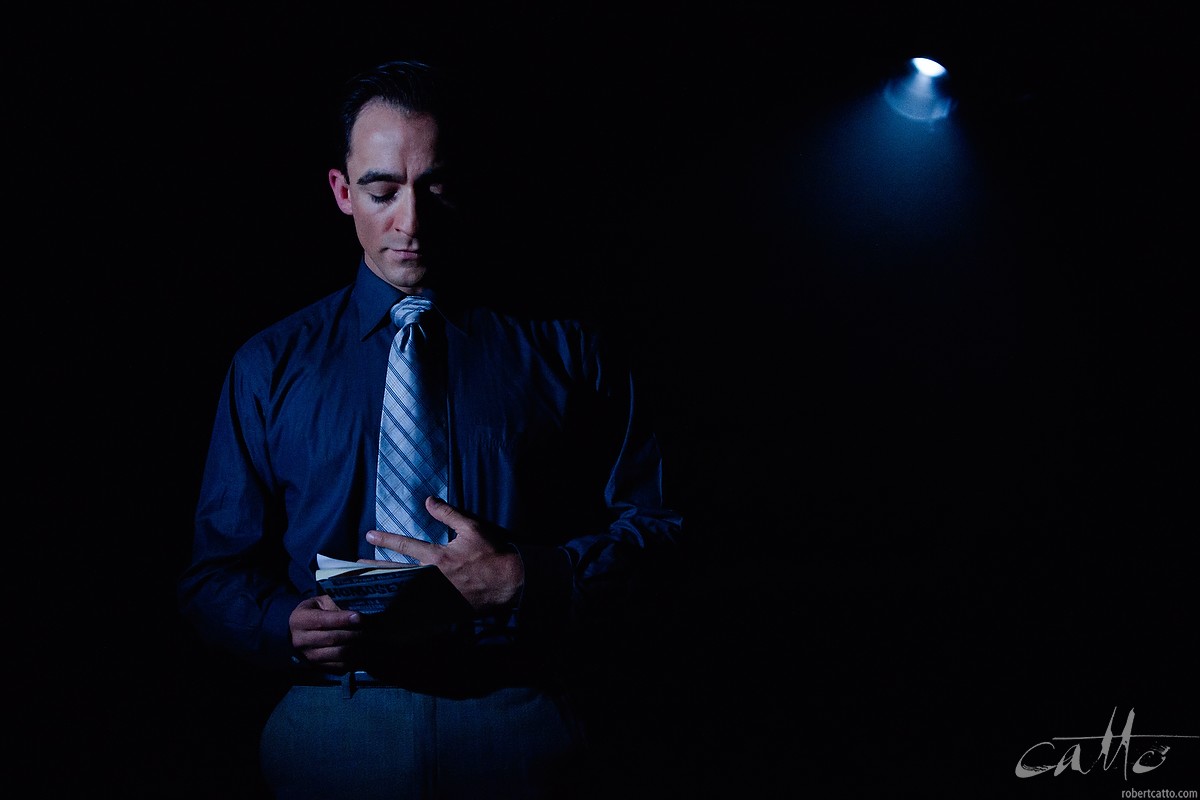 Matthew Backer in Only Heaven Knows
At the Hayes Theatre, Sydney
With the debate over marriage equality still hanging in the air in Australia, it's hardly surprising that the campaign continues on stage; because of course, it's been going on quite a while, as Alex Harding's 1988 musical Only Heaven Knows suggests - and it's not just 30 years, it's much longer than that...
Directed by Shaun Rennie with the support of Luckiest Productions, this show wastes no time in getting to the heart of the matter - and brings it back to Kings Cross, both on stage and off, where much of the fight for equality has taken place since the 1940s when the show is set.
Executive Producer Lisa Campbell got in touch with me about photographing the dress rehearsal, and of course I was happy to help - the Hayes is an interesting venue I'd only photographed once before, at Carols By Cabaret late last year, so I was happy to come back and have a look at a full-scale production on that stage.
Musicals are interesting creatures to photograph - they're a mix of theatre, opera, and dance, with some of the pace of each of them, and done well, can wield the emotional impact of all three.
So for me, the challenge is to keep up, stay ahead of the performers as much as possible, and find ways to visually connect characters - sometimes on opposite sides of the stage - with each other, and with the emotion of the moment.
The cast and creative crew for this have come from far and wide to put the show together - US-based Kiwi Hayden Tee making a return to Australia for the occasion, for example - and many are accustomed to working on larger productions these days; so it's a treat to have a chance to share a small room, like the Hayes, with talents like these.
And while the big production numbers in the show often make the best images - like the Coke sign, a Kings Cross landmark for decades, above - it's the small, personal moments that give this show its impact, and those are the ones that started to affect me as the show reached its emotional finish.
I'm often too busy behind the camera to absorb a lot of character and story, while photographing a show; but I'm glad to say they got to me, this time.
The reviews have been fantastic, and deservedly so; Only Heaven Knows earns every star the reviewers have available to give it. It's sweet, sincere, beautiful - and, once again, timely.
Book, music and lyrics by Alex Harding
Director Shaun Rennie
Musical Supervisor Daniel Edmonds
Executive Producer Lisa Campbell
Musical Supervision Daniel Edmonds
Movement Director Ellen Simpson
Set Design Brian Thomson
Costume Design Emma Vine
Lighting Design Trent Suidgeest
Cast: Hayden Tee, Matthew Backer, Blazey Best, Tim Draxl and Ben Hall